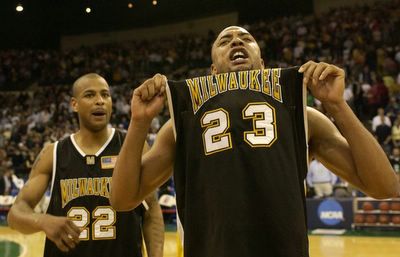 Representin' my school

It's a great time to be a University of Wisconsin - Milwaukee student. Not only representing mid-Majors in the Big Dance, in only their second tournament appearance, the UWM Panthers have managed to shock opponents and entertain audiences with their uptempo style of play.
They've knocked off 5th seed Alabama and 4th seed Boston College. Bruce Pearl has been the hottest coaching name mentioned in the nation. The only true Cinderella team left (N.C. State has the goods in Julius Hodge). What lies ahead for these Panthers? Just the #1 team in the country - Illinois!
This game appears to be a blowout on paper, yet one would assume the last two teams also had it in the bag as well. Nevertheless, this
is
March Madness. Anything can happen. While the more reasonable side of me tells me that UWM has no chance, I'm reminded of that 'Nova - Georgetown upset 20 years ago.
This tells me that no matter what happens...March always brings about some peculiar outcomes.
GO UWM!